Not a Typical Shoot Day
Jun 10, 2020 by Chris Hopper
As I pulled up to our latest production, I quickly realized that this was going to be a shoot day like no other. I looked around the near empty parking lot to see our small crew - each parked in their own vehicles. A PA - wearing a mask and gloves - slowly approached my vehicle to hand me a PPE Kit and a designated walkie. A Medical consultant then came on the channel and took us through the strict protocols we had put in place for the day. And with that - lights, camera, action.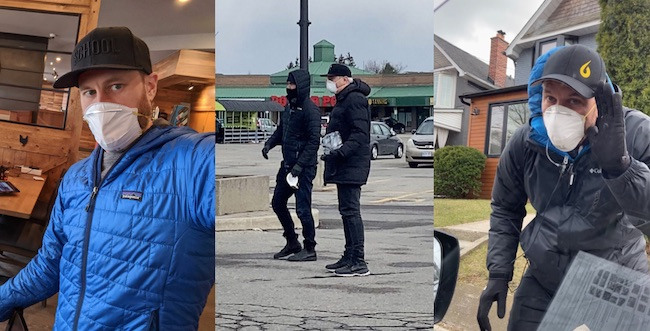 Photo credit: UPSTREAM
As our government leads a slow and measured re-opening of the province, Production companies will need to redefine how they produce high-quality content - while fostering a safe environment for all involved. And make no mistake, this is not a temporary fix or a one-off, this will become the "new normal" for the foreseeable future...and we all need to adapt.
At Upstream, we had to quickly reimagine what this new-world production would look like. After much consultation and consideration, we defined new protocols and practices to follow the government's physical distancing guidelines - while ensuring we wouldn't compromise the quality of the final product. This included rethinking how we captured each shot, how we incorporated personal protective equipment, how we communicated throughout the day and shared live-footage on a real-time platform for direction and approvals, along with several other executional considerations.
We put these new protocols into practice on that very small and agile production. And at the end of the day, we captured all the shots we wanted - with everyone leaving the shoot safe and happy with what was accomplished. It was a very different experience for all of us, but then again we were built to be a different kind of production company. One that continues to adapt to meet the needs and requirements of the current landscape - without compromising our high standards of content creation. And that experience is already helping us rethink future productions - not just over the coming weeks, but for the coming months and beyond.
Share this content